Cupro Nickel Pipe Fittings, Forged Fittings, and Flanges Manufacturer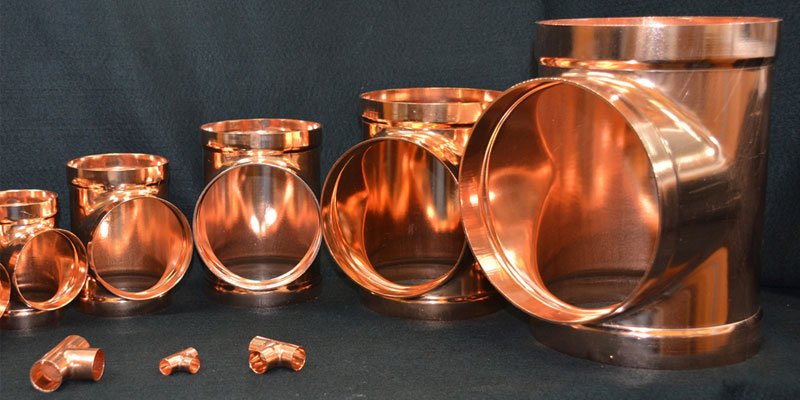 ISO Certified Suppliers and Exporters of ASTM B366 Cupro Nickel Seamless Pipe Fittings, Cu-Ni Welded Buttweld Fittings, ASTM B467 Cupro Nickel Forged Threaded Fittings, Cu-Ni Socket weld Fittings, ASTM A151 Copper Nickel Flanges in India.
Cupro Nickel Pipe Fittings & Flanges Price
+91 90793 67689
sales@creativepiping.com
Largest stockists of Cupro Nickel Steel Elbow, Pipe Bends, Tee, Stub End, End Cap, Reducer, Cross, Bushing, Plug, Couplings, Union, Pipe Nipple, Orifice Flange, Slip On Flange, Blind Flange, RTJ Flange, Weld Neck Flange, Lap Joint Flange, Forged Flange, Socket weld Flange, Threaded Flange, Reducing Flange.
Creative Piping Solutions Pvt. Ltd. is known to be the most wide-spread and one of the largest Cupro Nickel Pipe Fittings, Forged Fittings, and Flanges Manufacturers in India and international markets. Cu-Ni alloys also called copper-nickel, It has excellent corrosion resistance, mainly in marine saltwater environments. CU-NI alloys that are normally selected for service equipment and seawater parts contain 10 (cu-ni 90/10) to 30 (cu-ni 70/30) percent nickel.
Cupro Nickel Buttweld Fittings are used for their superior advantages like durability, corrosion resistance, and sturdiness. ASTM B366 Cu-Ni Buttweld 5D Bends, Elbow, Long Stub Ends, Equal Tee, End Cap, Equal Cross, Concentric Reducer is produced keeping in mind the international and national production quality standards like ASTM, EN, ASME, ISO, and DIN standards.
The different Types of Cupro Nickel Forged Fittings offered by us, to our valuable customers, includes Cu-Ni Socket Weld and Threaded Elbow, Full & Half Coupling, Cross, Tee, Stub End, End Caps, Reducers, Bushing, High Pressure Forged Fittings, etc. Each of these forged fittings has a specific use in the industrial field. These are appropriate for use in highly corrosive conditions. On the basis of our latest technologies, skilled manpower, and top-grade raw stock, we have become a well-known organization in this field.
Cupro Nickel Flanges are extensively used in various industries where there is a need for high-pressure applications. We produce a wide range of CU-Ni Spectacle Blind Flange, Reducing Flange, Expander Flange, Weldoflange / Nipoflange, Screwed Flanges, Anchor Flange, Orifice Flange, Large Diameter Flange, and NW Long Weld Neck Flange as per national and international standards like ANSI, MIL-STD, BS, DIN, JIS, ASTM, EEMUA standard.
Cupro Nickel Pipe Fittings & Flanges Specifications
Buttweld Specifications ASTM B366 / ASME SB366
Buttweld Size 1/2″ to 24″ NB to 24″NB in
Buttweld Standards ASME/ANSI B16.9, ASME B16.28, MSS-SP-43
Buttweld Type Seamless / Welded / Fabricated
Buttweld Thickness 5s, 10s, 40s, 80s, 10, 20, 40, STD, 60, 80, XS, 100, 120, 140, 160, XXS available with NACE MR 01-75
Forged Specifications ASTM B122, B171, B466, B467
Forged Size 1/8" NB to 4" NB (Threaded Forged & Screwed-Forged)
Forged Standards ASME 16.11, MSS SP-79, 83, 95, 97, BS 3799
Forged Class 2000 LBS, 3000 LBS, 6000 LBS, 9000 LBS
Forged Type Threaded / Screwed Fittings, Socketweld Fittings
Flange Specifications ASTM / ASME SB 61 / 62 / 151 / 152
Flange Size 1/2″NB TO 36″NB
Flange Standards ANSI/ASME B16.5, B 16.47 Series A & B, B16.48, BS4504, BS 10, EN-1092, DIN, etc.
Flange Class / Pressure 150#, 300#, 600#, 900#, 1500#, 2500#, PN6, PN10, PN16, PN25, PN40, PN64 etc.
Cupro Nickel Pipe Fittings & Flanges Types
Cupro Nickel Buttweld Pipe Fittings
Cupro Nickel Threaded Fittings
Cupro Nickel Socket Weld Fittings
ASTM B467 Cupro Nickel Flanges
Cupro Nickel Buttweld Fittings Application Industries
We produce full range of Copper Nickel Flanges and Pipe Fittings in every sizes, pressure / classes, dimensions to meet needs of customers. our products are well accepted by the majority of customers. it's widely used in aerospace, shipbuilding, metallurgy, automotive instrumentation, petrochemical, food machinery, biological engineering In the field of environmental protection.
Refineries
Food Processing & Dairy
Oil and Gas Industry
Off-Shore Oil Drilling Companies
Pharmaceutical Equipment
Pulp & Paper Industry
Power Generation
Specialty Chemicals
Sea Water Equipment
Gas Processing
Chemical Equipment
Heat Exchangers
Petrochemicals
Pharmaceuticals
Condensers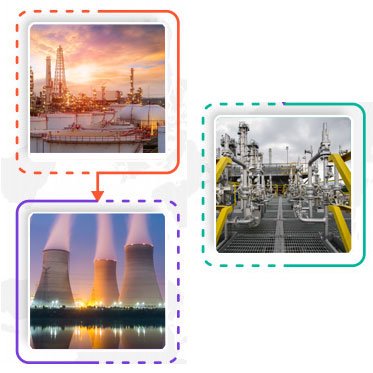 Cupro Nickel Pipe Fittings & Flanges Inspection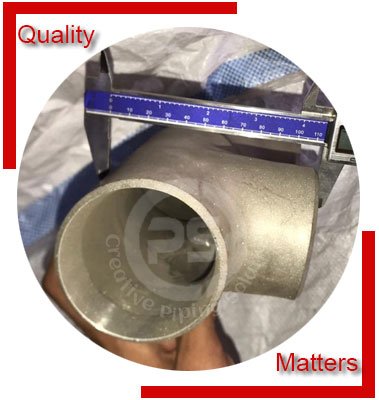 We at Creative Piping Solutions Pvt. Ltd. ensures that all our materials go through strict quality tests before dispatching them to our clients. We conduct all necessary tests of Cupro Nickel Pipe Fittings and flanges to assure the quality of deliver products to fit client's projects and needs. NDT test used for Cupro Nickel Pipe Fittings and Flanges are Positive material identification (PMI), Penetrating liquids, Ferrite content, Hydrostatic test / hydro testing (pressure testing), Magnetic particles, Macrography, Micrography, Pneumatic pressure, Radiography. All of the listed test, the pressure testing is one of the most commonly specified, especially for mission critical fittings in the pipeline.
Cupro Nickel Pipe Fittings & Flanges Packing & Forwarding
There are different ways of packing a Cupro Nickel Flanges, Cupro Nickel Buttweld, and Forged Fittings, but two principles that are vital for any method to work prevent rusting and Sea transportation security. Our all products packed with seaworthy packing method then delivery to customers, usually the packing way include wooden box, wooden pallet. We make sure that it is seaworthy, strong, waterproof and easy for loading and unloading. All shipping and product details also stick to outside of package. Copper Nickel Forged Fittings pack with environmental poly bags, and then in free fumigation wooden cases or wooden plate. Cupro Nickel Pipe Fittings are packed in wooden corrugated boxes foiled in bubble wraps and plastic wraps.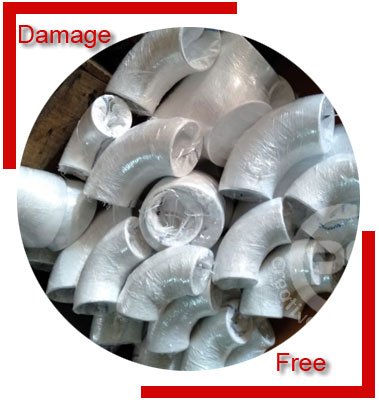 ASTM B366 Cupro Nickel Pipe Fittings Export & Supply to below mentioned Countries
MIDDLE EAST: Saudi Arabia (KSA), United Arab Emirates (UAE), Iran, Iraq, Jordan, Qatar, Bahrain, Oman, Kuwait, Turkey, Yemen, Syria, Cyprus.
ASIA: Malaysia, India, Taiwan, Cambodia, Singapore, Indonesia, Thailand, Vietnam, South Korea, Japan, Sri Lanka, Maldives, Bangladesh, Myanmar.
SOUTH AMERICA: Venezuela, Argentina, Bolivia, Colombia, Ecuador, Guyana, Paraguay, Uruguay, Brazil, Chile.
AFRICA: South Africa, Nigeria, Algeria, Angola, Libya, Egypt, Gabon, Sudan, Equatorial Guinea, The Republic Of Congo.
NORTH AMERICA: USA, Canada, Mexico, Panama, Costa Rica, Puerto Rico, Trinidad And Tobago, Jamaica, Bahamas, Denmark.
EUROPE: UK, Netherlands, Russia, Norway, Germany, France, Italy, Spain, Ukraine, Belgium, Greece, Hungary, Albania, Austria, Finland, Ireland, Croatia, Slovenia, Malta, Switzerland, Slovakia, Czech Republic, Portugal.
ASTM B467 Cupro Nickel Pipe Fittings Export & Supply to below mentioned Cities
Mumbai, Thane, Navi Mumbai, Pune, New Delhi, Secunderabad, Gimhae-si, Haryana, Colombo, Lahore, Thiruvananthapuram, Milan, Moscow, Dallas, Coimbatore, Jakarta, Istanbul, Bangkok, Kuwait City, Sharjah, Petaling Jaya, Ernakulam, Abu Dhabi, Tehran, Calgary, Noida, Riyadh, Vung Tau, Al Khobar, Atyrau, Lagos, Ulsan, Faridabad, Houston, Hanoi, Toronto, Hong Kong, Rajkot, Bengaluru, Chennai, Surat, New York, Caracas, Howrah, Sydney, Ahvaz, Karachi, Algiers, Pimpri-Chinchwad, Vadodara, Kolkata, Gurgaon, Ahmedabad, Chiyoda, Dubai, Seoul, Hyderabad, Singapore, Doha, Jeddah, Manama, Montreal, Brisbane, Los Angeles, Ankara, Ho Chi Minh City, Bhopal, Mexico City, Ludhiana, Aberdeen, Cairo, Geoje-si, Perth, Santiago, Chandigarh, Indore, Kuala Lumpur, Rio de Janeiro, Dammam, London, Muscat, Edmonton, Busan, Visakhapatnam, Bogota, Melbourne, Madrid, La Victoria, Granada, Courbevoie, Al Jubail, Port-of-Spain.