Flanged Concentric Reducer Manufacturer, Double Flanged Concentric Reducer Supplier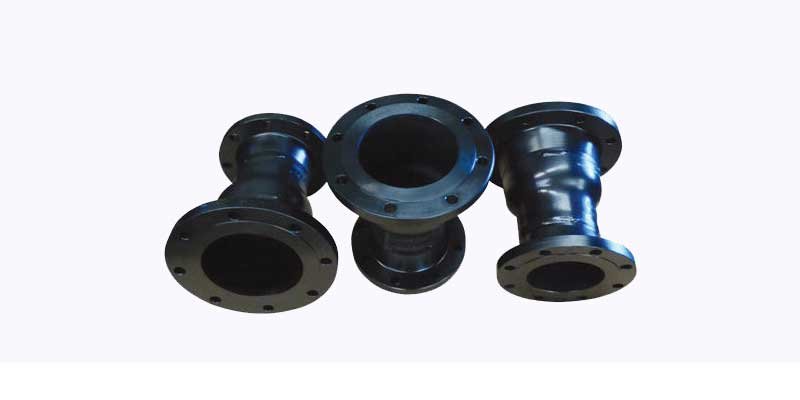 Check Flanged Concentric Reducer Dimensions & Price List, Concentric Flanged Fittings, 125# Flanged Concentric Reducer, 8 x 6 in. Flanged Ductile Iron Concentric Reducer, Concentric Reducer Flanged Fittings Manufacturer in India
Concentric Flanged Fittings, 125# Cast Iron & 150# Ductile Iron Exporters in India, Lined Flanged Concentric Reducers, Galvanised Concentric Flanged Reducer, Flanged 125# Galvanized Cast Iron Concentric Reducer, Flanged Concentric Reducer Suppliers in South Africa, Malaysia, Australia, Singapore, UK, and Philippines.
Creative Piping Solutions is one of the leading Manufacturers, Suppliers, and Exporters of high-quality Flanged Concentric Reducers in India. We offer this Flanged Concentric Reducer in various types, wall thickness, material grades, and sizes as per the client's requirements. We offer these Flanged Concentric Reducer Fittings at the foremost competitive prices.
The Two Flanges on most Concentric Reducers have a special number of bolt holes and everyone adjacent bolt holes. don, 't straddle a centerline common to both flanges. The centerline of the reducer is marked by notches on the circumference of every flange, and installation must be made regarding this centerline. This is able to even be applicable to most reducing flanges and reducing flange fillers. Failure to assemble with the centerline at 12 o'clock will end in downstream equipment, or bends not bolting correctly.
The dimensions, and weights of Flanged concentric and eccentric reducers are normally equivalent. If the order does not specify a Flanged eccentric reducer, then a Flanged concentric reducer is going to be furnished. Flanged Eccentric reducers are available in most of the sizes listed. Flanged Concentric Reducers are the universal solutions for all changes in the nominal pipe size. Counting on the nominal width, the reducers are lined with PTFE, PFA, or PP.
Flanged Concentric Reducer Specifications
Size 8 in. x 6 in.
Material 125 lb. Cast Iron
Type Concentric Reducer
Weight 73.63 LBS
Dimensions DIN PN10/16, BS 10, ASME 150 / 300, Mixed
Lining Materials:
PTFE (virgin or conductive)
PFA (virgin or conductive)
PP
Flanged Concentric Reducer according to EN 1092-1:
fix-fix
fix-loose
loose-loose
Other pressure levels:
Special features:
earthing stud/ lug
vent hole extension
Concentric Flanged Fittings, 125# Cast Iron & 150# Ductile Iron
Flanged fittings UL Listed through 12"
Castings conform to ASTM A126 and ASTM A48
Dimensions conform to ASME B16.1 and ANSI/AWWA C110/A21.10
Flanged fittings made of 150# ductile iron for sizes 6" and below
Manufacturing facility is ISO Certified
Galvanizing available upon request
Flanged Concentric Reducer Dimensions

To Suit Pipework NB
Liner Thickness 
Face – face A
Large Bore
Small Bore
Inches
mm
Inches
mm
mm
mm
3/4″
20
1/2″
15
2.0
114
1″
25
1/2″
15
2.0
114
1″
25
3/4″
20
3.0
114
1.1/2″
40
1″
25
4.0
114
2″
50
1″
25
4.0
127
2″
50
1.1/2″
40
4.5
127
3″
80
1″
25
4.0
152
3″
80
1.1/2
40
4.5
152
4″
100
2″
50
4.8
178
4″
100
3″
80
6.5
178
6″
150
2″
50
4.8
229
6″
150
3″
80
6.5
229
6″
150
4″
100
9.0
229
8″
200
4″
100
9.5
279
3″
80
2″
50
4.8
152
4″
100
1″
25
4.0
178
4″
100
1.1/2
40
4.5
178
12″
300
8″
200
10
356
8″
200
6″
150
9.5
279
10″
250
6″
150
10
305
10″
250
8″
200
10
305
Flanged Concentric Reducer Materials
Stainless Steel Flanged Concentric Reducer :
ASTM / ASME A/SA 182: F 304, 304L, 304H, 309S, 309H, 310S, 310H, 316, 316TI, 316H, 316L, 316LN, 317, 317L, 321, 321H, 347, 347H, 904L.
Carbon Steel Flanged Concentric Reducer :
ASTMA 105/A694/ A350 LF3/A350 LF2: F42, F46, F52, F56, F60, F65, F70
Flanged Concentric Reducer Application Industries
Refineries
Food Processing & Dairy
Oil and Gas Industry
Off-Shore Oil Drilling Companies
Pharmaceutical Equipment
Pulp & Paper Industry
Power Generation
Specialty Chemicals
Sea Water Equipment
Gas Processing
Chemical Equipment
Heat Exchangers
Petrochemicals
Pharmaceuticals
Condensers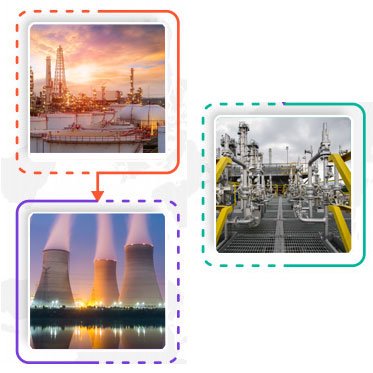 Flanged Concentric Reducer Inspection
The Flanged Concentric Reducer Inspection checked and tested in accordance with applicable ASTM, ASME, MSS, DIN, EN, and JIS codes and standards. The typical applicable codes and standards are ANSI / ASME. our experienced engineer team are ready to solve problem for you and take care of your industry. Our experts Support you provide Flanged Concentric Reducer inspection controls the entire manufacturing process, All Flanged Concentric Reducer production progress are subject to strict in-process inspection at each stage of the Manufacturing process, from starting materials handling to finished products shipping.
Flanged Concentric Reducer Packing & Forwading
The importance of proper packing for piping goods. it is not only protection of products or save cash but also proof of our professionalize. So for various goods, there are different protecting packing methods. For packing of Flanged Concentric Reducer with painting, We might use the bubble wrap to guard the painting. we might suggest client to use the anti-tarnish paper and bag to stop the rust. Each item is packed in poly pouches after multi stage inspections. These mini cartons are sealed and skilled Shrink Wrapping poly bag sealing machine to make sure safety from moisture. Such mini cartons are placed in bituminous hessian cloth 7 poly master carton. The contents of every master carton are shown on the carton. Each master carton is sealed with white printed heat salable strapping.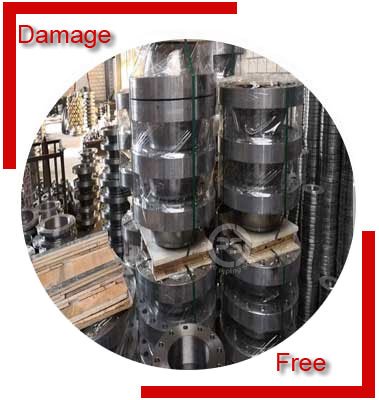 Flanged Concentric Reducer Export & Supply to below mentioned Countries
MIDDLE EAST: Saudi Arabia (KSA), United Arab Emirates (UAE), Iran, Iraq, Jordan, Qatar, Bahrain, Oman, Kuwait, Turkey, Yemen, Syria, Cyprus.
ASIA: Malaysia, India, Taiwan, Cambodia, Singapore, Indonesia, Thailand, Vietnam, South Korea, Japan, Sri Lanka, Maldives, Bangladesh, Myanmar.
SOUTH AMERICA: Venezuela, Argentina, Bolivia, Colombia, Ecuador, Guyana, Paraguay, Uruguay, Brazil, Chile.
AFRICA: South Africa, Nigeria, Algeria, Angola, Libya, Egypt, Gabon, Sudan, Equatorial Guinea, The Republic Of Congo.
NORTH AMERICA: USA, Canada, Mexico, Panama, Costa Rica, Puerto Rica, Trinidad And Tobago, Jamaica, Bahamas, Denmark.
EUROPE: UK, Netherland, Russia, Norway, Germany, France, Italy, Spain, Ukraine, Belgium, Greece, Hungary, Albania, Austria, Finland, Ireland, Croatia, Slovenia, Malta, Switzerland, Slovakia, Czech Republic, Portugal.
Flanged Concentric Reducer Export & Supply to below Mentioned Cities
Mumbai, Thane, Navi Mumbai, Pune, New Delhi, Bengaluru, Chennai, Surat, New York, Caracas, Howrah, Sydney, Ahvaz, Karachi, Algiers, Pimpri-Chinchwad, Vadodara, Kolkata, Gurgaon, Ahmedabad, Chiyoda, Ankara, Ho Chi Minh City, Bhopal, Dubai, Seoul, Hyderabad, Singapore, Abu Dhabi, Tehran, Calgary, Noida, Riyadh, Vung Tau, Al Khobar, Atyrau, Lagos, Ulsan, Faridabad, Houston, Hanoi, Toronto, Hong Kong, Rajkot, Brisbane, Los Angeles, London, Muscat, Edmonton, Busan, Mexico City, Doha, Jeddah, Manama, Montreal, Thiruvananthapuram, Milan, Moscow, Dallas, Coimbatore, Jakarta, Istanbul, Bangkok, Kuwait City, Sharjah, Petaling Jaya, Ernakulam, Visakhapatnam, Ludhiana, Aberdeen, Cairo, Geoje-si, Perth, Santiago, Chandigarh, Indore, Kuala Lumpur, Rio de Janeiro, Dammam, Secunderabad, Gimhae-si, Haryana, Colombo, Lahore, Bogota, Melbourne, Madrid, La Victoria, Granada, Courbevoie, Al Jubail, Port-of-Spain.