Fusion Bonded Epoxy Coating Pipe Spool Manufacturer, FBE Coated Spool Pipe Suppliers
FBE Coated Pipe Spool Suppliers, Check Fusion Bonded Epoxy (FBE) Coated Spool Pipe Dimensions & Price List, Internal Fusion Bonded Epoxy (FBE) Coating Pipe Spool Manufacturer in India
Fusion Bond Epoxy Lining & Coating Spool Pipe Exporters in India, Fusion Bonded Epoxy (FBE) Pipe Spools, Fusion Bonded Epoxy Girth Weld Spool Pipe Suppliers in South Africa, UK, Philippines, Australia, Malaysia, and Singapore.
Creative Piping Solutions is one of the Reputed firms in this business, We are engaged in providing Fusion Bonded Epoxy Powder Coating Pipe Spool. Creative Piping Solutions is a prominent Fusion Bonded Epoxy Coating Pipe Manufacturer, Exporter, Stockists, and Supplier in India, & worldwide. FBE Coating Spool Pipe widely wont to protect steel pipe utilized in pipeline constructions applied by Electrostatic method with automated fixture setup. We have a special design to coat pipe internals from 4" to 42" in Diameter and Length up to 6 meters.
Fusion Bonded Epoxy Coating Pipe Spools are manufactured using high-quality components and are widely demanded due to their various exclusive feature. These are designed as per international industrial standards, and these are capable of the type the larger and smaller pipe diameters. Fusion Bonded Epoxy (FBE) epoxy coating is meant for corrosion protection of metals. This binding process provided excellent adhesion and coverage, especially for the within of pipe or other fabrications where a smooth, corrosion-resistant coating is required.
Creative Piping Solutions is a trusted manufacturers of Pipe Spool, Rubber Lined Pipe Spool, Flanged Pipe Spool, Stainless Steel Pipe Spool, Carbon & Alloy Steel Pipe Spool, Duplex & Super Duplex Pipe Spool, High Nickel Alloys Pipe Spool.
FBE Coated Pipe Spool Specifications
Size 1/2" NB To 24" NB – Seamless 8" to 60" Welded
Type Seamless, ERW, EFW & Fabricated Pipes
Schedule/ Thickness Sch 5, 10, 20, 30, 40, 60, 80, 100, 120, 140, 160, STD, XS, XXS
Standard DIN 30670, CSA Z245.21, AS 4321, IS 3581
Form Round, Square, Rectangle Hydraulic, Horn Pipe etc.
Length Single & Double Random Length & Cut length also
What is Fusion Bonded Epoxy Coating Pipe Spool ?
Fusion Bonded Epoxy Coating is also known as fusion bond epoxy powder coating Pipe Spool. FBE coating is an epoxy-based powder coating that's widely wont to protect steel pipe utilized in pipeline construction, concrete reinforcing bars, and on a good sort of piping connections, valves, etc. from corrosion. FBE coatings are thermoset polymer coatings. They are available under the category of protective coatings in paints and coating nomenclature. The name fusion-bond epoxy is thanks to resigning cross-link and therefore, The application method, which is different from standard paint. This process is understood as "fusion bonding." The chemical cross-linking reaction happening during this case is irreversible. Once the curing takes place, the coating can't be returned to its original form by any means. An application of further heating won't "melt" the coating, and thus it's referred to as a "thermoses" coating.
Why Pipe Spool with FBE Coating ?
Pipe Spools are fabricated by Pipe, Flanges, and Pipe Fittings. It is more convenient for installations and replacement; it doesn't need any welding work. The pipeline might be jointed together by the flanges. It could save much time and price. FBE Coating Pipe Spool, it's best to coating spool directly. If coating Pipe, Flanges, and Pipe Fittings, then welding them together, there is no coatings on welding part, and during welding, the coated area damaged.
Internal & External Fusion Bonded Epoxy (FBE) Coating Pipe Spool
Fusion Bonded Epoxy (FBE) Coating Pipe Spool, both internal & external, are essentially single layer (thin) coatings. These are designed for corrosion protection on steel substrates especially Fittings & Pipe. The great range of epoxies, frolics & urethane serves a good range of uses in stringent environments.
The facility is designed to handle pipe from 4 to 24" in diameter and up to 13 meters long, Automated plant, having full control of powder deposition resulting in consistent coatings. Auto indexing system allows pipes to roll through the ovens ensuring a good consistent pipe temperature. The plant & equipment layout is designed to facilitate a smooth process flow and incorporate advanced automation technologies to make sure product quality and performance. Automatic abrasive blast system, Full control of powder deposition, leading to a regular coating.
How is Fusion Bonded Epoxy Applied?
Fusion bonded epoxy is a heat applied powder coating which will be applied in thicknesses from 10 to 40 mils. The foremost effective method of application is by submerging the preheated part during a fluidized bed for a selected period of your time to realize the specified coating thickness.
FBE Coated Pipe Spool Materials
Stainless Steel FBE Coated Pipe Spool :
ASTM / ASME A/SA 182: F 304, 304L, 304H, 309S, 309H, 310S, 310H, 316, 316TI, 316H, 316L, 316LN, 317, 317L, 321, 321H, 347, 347H, 904L.
Duplex & Super Duplex Steel FBE Coated Pipe Spool :
ASTM / ASME A/SA 182: F44, F45, F51, F53, F55, F60, F61.
Nickel Alloy FBE Coated Pipe Spool :
ASTM / ASME SB 564 / 160 / 472: UNS 2200 (NICKEL 200), UNS 4400 (MONEL 400), UNS 8825 INCONEL (825), UNS 6600(INCONEL 600), UNS 6601 (INCONEL 601), UNS 6625 (INCONEL 625), UNS 10276 (HASTELLOY C 276), UNS 2201 (NICKEL 201), (ALLOY 20 / 20 CB 3)
Copper Alloy FBE Coated Pipe Spool :
ASTM / ASME SB 61 / 62 / 151 / 152: UNS NO. C 92200, UNS NO. C 83600, UNS NO. 70600, 71500, C 70600 (CU -NI- 90/10), C 71500 (CU -NI- 70/30), UNS NO C 10100, C 10200, C 10300, C 10800, C 12000, C 12200
Carbon Steel FBE Coated Pipe Spool :
ASTMA 105/A694/ A350 LF3/A350 LF2: F42, F46, F52, F56, F60, F65, F70
Alloy Steel FBE Coated Pipe Spool :
ASTM A182: F1, F5, F9, F11, F22, F91
Brass FBE Coated Pipe Spool :
Brass CA 360, CA 345 and CA 377 / SAE J530, SAE J531 and ASA
Features of Fusion Bonded Epoxy (FBE) Coated Spool Pipe:
FBE Coating is corrosion resistant and chemical resistant
It has high resistance to cathodic disbondment
FBE coating increases the lifetime of steel pipes providing a continuing performance throughout its lifetime .
The FBE coating has high bond strength and bond firmly to low-carbon steel pipe surface.
FBE Coating Pipe Spool Advantages
It is applied to a good range of thicknesses.
Good chemical resistance under most soil conditions.
Good abrasion and a high impact resistance.
Suitable for higher temp. Compared to PE/ROTO lining.
FBE Coated Pipe Spool Application Industries
Refineries
Food Processing & Dairy
Oil and Gas Industry
Off-Shore Oil Drilling Companies
Pharmaceutical Equipment
Pulp & Paper Industry
Power Generation
Specialty Chemicals
Sea Water Equipment
Gas Processing
Chemical Equipment
Heat Exchangers
Petrochemicals
Pharmaceuticals
Condensers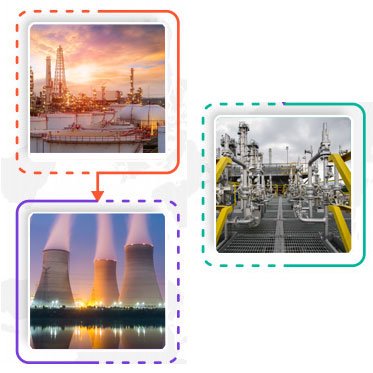 FBE Coated Pipe Spool Inspection
The FBE Coated Pipe Spool Inspection checked and tested in accordance with applicable ASTM, ASME, MSS, DIN, EN, and JIS codes and standards. The typical applicable codes and standards are ANSI / ASME. our experienced engineer team are ready to solve problem for you and take care of your industry. Our experts Support you provide FBE Coated Pipe Spool inspection controls the entire manufacturing process, All FBE Coated Pipe Spool production progress are subject to strict in-process inspection at each stage of the Manufacturing process, from starting materials handling to finished products shipping.
FBE Coated Pipe Spool Packing & Forwading
The importance of proper packing for piping goods. it is not only protection of products or save cash but also proof of our professionalize. So for various goods, there are different protecting packing methods. For packing of FBE Coated Pipe Spool with painting, We might use the bubble wrap to guard the painting. we might suggest client to use the anti-tarnish paper and bag to stop the rust. Each item is packed in poly pouches after multi stage inspections. These mini cartons are sealed and skilled Shrink Wrapping poly bag sealing machine to make sure safety from moisture. Such mini cartons are placed in bituminous hessian cloth 7 poly master carton. The contents of every master carton are shown on the carton. Each master carton is sealed with white printed heat salable strapping.
FBE Coated Pipe Spool Export & Supply to below mentioned Countries
MIDDLE EAST: Saudi Arabia (KSA), United Arab Emirates (UAE), Iran, Iraq, Jordan, Qatar, Bahrain, Oman, Kuwait, Turkey, Yemen, Syria, Cyprus.
ASIA: Malaysia, India, Taiwan, Cambodia, Singapore, Indonesia, Thailand, Vietnam, South Korea, Japan, Sri Lanka, Maldives, Bangladesh, Myanmar.
SOUTH AMERICA: Venezuela, Argentina, Bolivia, Colombia, Ecuador, Guyana, Paraguay, Uruguay, Brazil, Chile.
AFRICA: South Africa, Nigeria, Algeria, Angola, Libya, Egypt, Gabon, Sudan, Equatorial Guinea, The Republic Of Congo.
NORTH AMERICA: USA, Canada, Mexico, Panama, Costa Rica, Puerto Rica, Trinidad And Tobago, Jamaica, Bahamas, Denmark.
EUROPE: UK, Netherland, Russia, Norway, Germany, France, Italy, Spain, Ukraine, Belgium, Greece, Hungary, Albania, Austria, Finland, Ireland, Croatia, Slovenia, Malta, Switzerland, Slovakia, Czech Republic, Portugal.
FBE Coated Pipe Spool Export & Supply to below Mentioned Cities
Mumbai, Thane, Navi Mumbai, Pune, New Delhi, Bengaluru, Chennai, Surat, New York, Caracas, Howrah, Sydney, Ahvaz, Karachi, Algiers, Pimpri-Chinchwad, Vadodara, Kolkata, Gurgaon, Ahmedabad, Chiyoda, Ankara, Ho Chi Minh City, Bhopal, Dubai, Seoul, Hyderabad, Singapore, Abu Dhabi, Tehran, Calgary, Noida, Riyadh, Vung Tau, Al Khobar, Atyrau, Lagos, Ulsan, Faridabad, Houston, Hanoi, Toronto, Hong Kong, Rajkot, Brisbane, Los Angeles, London, Muscat, Edmonton, Busan, Mexico City, Doha, Jeddah, Manama, Montreal, Thiruvananthapuram, Milan, Moscow, Dallas, Coimbatore, Jakarta, Istanbul, Bangkok, Kuwait City, Sharjah, Petaling Jaya, Ernakulam, Visakhapatnam, Ludhiana, Aberdeen, Cairo, Geoje-si, Perth, Santiago, Chandigarh, Indore, Kuala Lumpur, Rio de Janeiro, Dammam, Secunderabad, Gimhae-si, Haryana, Colombo, Lahore, Bogota, Melbourne, Madrid, La Victoria, Granada, Courbevoie, Al Jubail, Port-of-Spain.